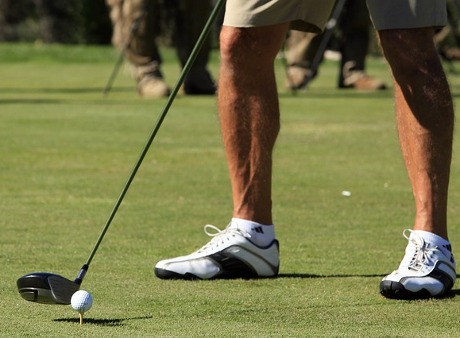 Useful Information for Visitors of the Barton-on-Sea Golf Club
The Barton-on-Sea Golf Club is open to visitors who can expect an unforgettable golfing experience and world-class service all year round. But since the Barton-on-Sea Golf Club is a popular destination for golf players from across the UK as well as abroad, visitors are highly recommended to contact the club for availability and make reservations in advance.
Dress Code on the Course
Not permitted:
tracksuits
jeans
combat trousers
shell suits
sleeveless T-shirts
collarless T-shirts
all footwear other than golf shoes including trainers
trousers tucked into socks
All golfers on the course are also expected to:
wear tailored shorts of appropriate length
wear shirts tucked in
Dress Code in the Clubhouse
The clubhouse is open to both members and visitors who are not allowed to wear any clothing that isn't permitted on the course including:
. combat trousers - shell suits - collarless shirts - trainers
**The clubhouse dress code also doesn't allo
golf shoes (they can be worn in stud bar and locker rooms)
soiled clothing
stockinged feet
After 6.30pm, the clubhouse dress code foresees a formal wear (tailored trousers, a jacket and tie).
Barton-on-Sea Golf Club's Pro Shop
Golfers can find everything they need to enjoy the game to its fullest at the Barton-on-Sea Golf Club's pro shop. It is stocked with high quality golf equipment by the world's leading brands for both professional and amateurs alike at highly competitive prices. In addition to golf clubs and other golf essentials, the shop is also well stocked with trendy golf clothing and footwear for all seasons of the year.
Repair Service at the Barton-on-Sea Golf Club
A problem with the club or grip doesn't have ruin your golfing experience at Barton-on-Sea. The Club's pro shop also offers a wide range of quick, professional and reasonably priced repairs for clubs.
Golf Lessons at the Barton-on-Sea Golf Course
Golfers who think that there is still room for improvement in their play will be pleased to hear that Barton-on-Sea Golf Club also offers golf lessons. These are provided by their professional staff who can help you to become a better player. Lessons which can be booked in advance take place in indoor teaching studio and practice ground featuring practice greens for short game and of course, practice nets.