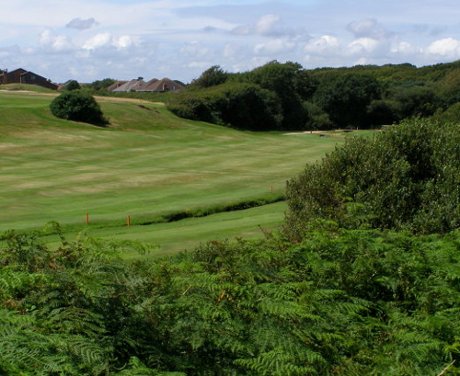 About Barton-on-Sea Golf Course
The Course
Barton-on-Sea golf course is a cliff top golf course which is owned by the Barton-on-Sea Golf Club. Golf has been played on the coastal cliffs at Barton-on-Sea since the late 19th century but the modern golf course dates to the 1920s. The current 27 course was designed in the 1990s by the renowned golf course architect J. Hamilton Stutt who, however, retained most of the 18 holes that were designed by Harry Colt in the early 1930s.
Why Go Golfing to Barton-on-Sea
Besides offering a memorable golfing experience for both advanced and beginner golfers, Barton-on-Sea golf course also offers spectacular views of the ocean including the Isle of Wight and its Needles, and of course highly professional and hospitable staff. The course is also open to visitors who are recommended to contact the club for availability and reservations.
Dress Code
All golfers are expected to comply with a dress code both on the course. For more information, please read "Useful Information for Visitors of the Barton-on-Sea Golf Club" or contact the club. But in case you forget "appropriate" clothing, it is good to know that you can buy it at the Club's pro shop which also offers quality golf equipment such as the newest golf clubs at very competitive prices.
Accommodation
Barton-on-Sea is about 80 miles from London and can be reached in about 90 minutes. Since this translates into at least three hours of driving in both directions, it is a good idea to book a room if you are from London or perhaps even further. There are many fine hotels nearby, many at a convenient walking distance from the golf course. But if you need an advice on where to stay, we have prepared a list of several fine places that will make golfing at Barton-on-Sea even more enjoyable. For more information, please read "Golfing at Barton-on-Sea – Where To Sleep".
Other Barton-on-Sea Attractions
If you like to combine golfing with other activities, Barton-on-Sea won't let you down. It may be a small coastal village with a population of less than 7,000 but there is lots to see and experience. In addition for world-class golfing, Barton-on-Sea is also famous for a wealth of fossils that can be found in the Barton Beds or clays that are exposed in the cliffs. Then you can also enjoy relaxing walks along the coastal paths and go swimming during the summer. And if you would like to try out something new, it is worth to remember that the cliffs at Barton-on-Sea are very popular among paragliders.